Caitlyn + Riley | Elegant Brunch Wedding | The Woodmark Hotel | Kirkland, WA
Caitlyn and Riley are married and they has such a magical and elegant wedding on the water at The Woodmark Hotel in Kirkland, WA. The florals alone by Petal + Vine were stunning and they even sewed some greenery branches all around the main tent where their ceremony and reception was held. Everywhere was filled with greenery and love with Caitlyn and Riley exchanging their vows and loving life surrounded by their loved ones.
This wedding was my first 'brunch' wedding where they had breakfast brunch items for "lunch" and even doughnuts for dessert. So much fun and it was perfect with the weather being so hot that having a morning wedding was nice and cool and the waves weren't too loud during the ceremony. We were right on the waterfront and surrounded by the marina and the life around it. All the groomsmen and bridesmaids were wonderful to hang out with and all were there for Caitlyn and Riley all day without fail. These two love birds are defiantly in good company and just love being together and their friends.
Riley + Caitlyn met online and Caitlyn actually has this awesome blog about her adventures and she wrote (really awesome writer) about how she and Riley met. Here is a little bit from it: "As I walked those few blocks to the restaurant, my nerves started to kick in. Even though I had never met this man, I was excited and had this funny little feeling he was going to be special in some way. I get to the restaurant and decide to wait outside for him to arrive; traffic was bad for him as well. I wait two minutes, then five, then eight. I start panicking. I start thinking he stood me up and wasn't coming. I go to call a friend (and go into freak out mode) and realize that he had texted me that he was inside at a table.
I rush into the restaurant and find the table he was sitting at. He stood up and greeted me; I couldn't help but smile. He looked so handsome in his olive green sweater that made his eyes look like to little emeralds. He was so kind and accommodating. We ate yummy food, drank delicious wine, but most importantly couldn't stop talking about anything under the sun. He told me about his recent trips to Scotland and Austin, TX. I told him about my time living in Memphis and how I was liking Seattle so far. We talked about our mutual love for wine. We talked about our favorite spots in Seattle and our families.
I left that date knowing my hunch from earlier was correct. I knew he was going to be special to me. I still didn't know how, but I just knew."
Check out more of her adventures and their love story here.
These two are such great people and it was awesome getting to work with them and get to know each other. Caitlyn and Riley are so wonderful and I wish them nothing but happiness in their marriage! Check out their gorgeous wedding day below.
Vendors:
Photography: Works by Sarah Jane Photography
Florals: Petal + Vine
Venue: The Woodmark Hotel
Photobooth: SnapBar
Wedding Dress: Bellevue Bridal
Hair and Makeup: Sophia Hutch
Groomsmen attire: The Black Tie
Bridesmaids Gowns: Davids Bridal
Catering: The Woodmark Hotel
Invitations: Basic Invite
Wedding Planner: Erica Nease, Town and Country Weddings
Donuts: Sunrise Donuts
If you were a guest at Caitlyn and Riley's wedding, please comment below with your favorite part of their day!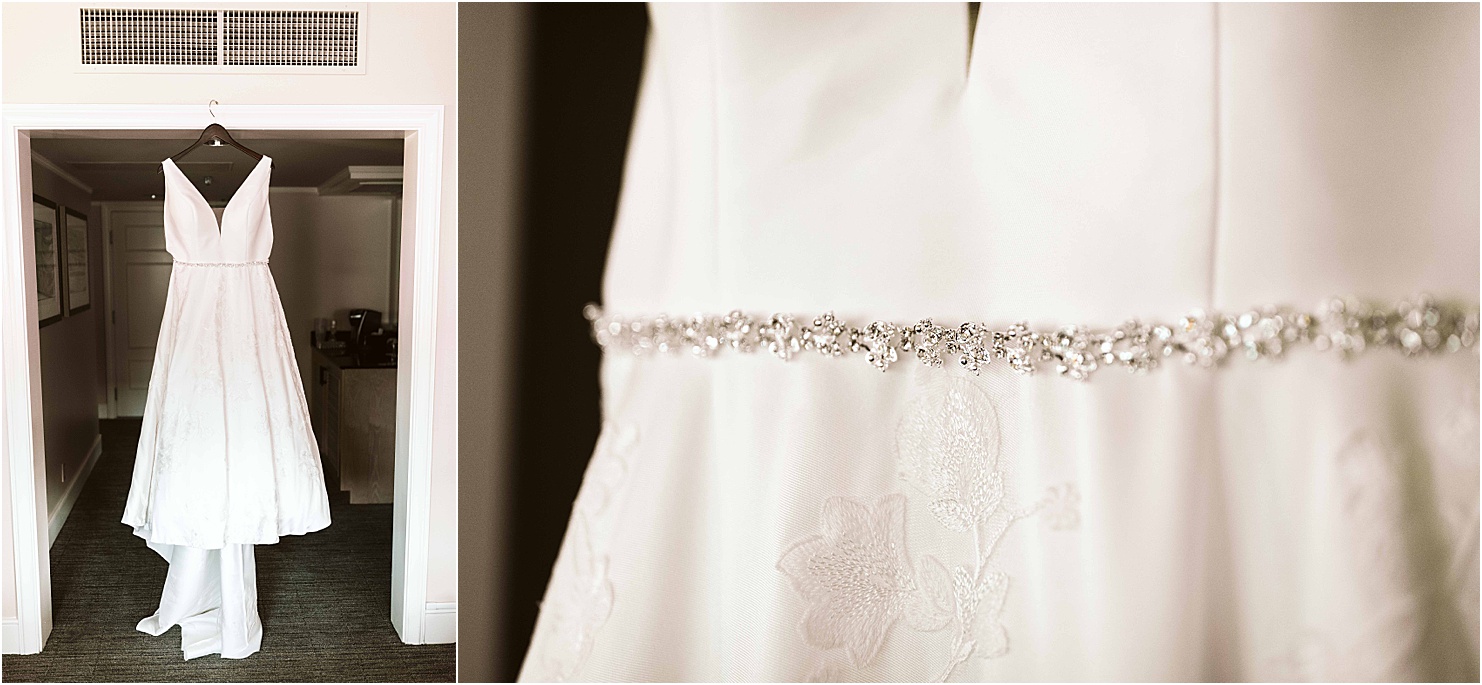 Check out some other awesome galleries here: