Ashlie + Jens | Lairmont Manor Wedding | Bellingham, WA
Ashlie + Jens got married at the magnificent Lairmont Manor in Bellingham, WA and it was AMAZING! These two had such beautiful details, ceremony location with a fountain, the perfect spots around the house to take photos at, and the best food I've ever had at a wedding.
Like seriously you guys, this venue is my new favorite venue. It had all the cool spots to shoot at, the best rooms to get ready in, plenty of natural light, and it was all this great Victorian house just tucked away in the residential area in Bellingham, WA. Bellingham is my favorite city so just now knowing this place exists is even better. Victorian homes are my absolute fav so I totally had fun shooting here.
From the detailed shots, first look (which is my favorite you guys), and their intimate first dance, fun tunes to dance to, their wedding day was their own and filled with traditions from their ancestors like this Norwegian cake they pick up and see how many layers fall and that determines how many kids they are supposed to have haha At first, their cake didn't fall at all (so they would have like 10 kids) but then they wiggled it a bit and it fell down to 2 kids/ 2 layers. Hilarious! They even rented this old time antique car that really matched the house. We drove around in it and took tons of photos with it because… well,… it was a sick car! So beautiful!
These two lovebirds are just the best. So kind and have some great friends and family that have been with them forever. They even Skyped a fellow military friend who couldn't make it to the wedding and he watched the whole thing. So sweet and intimate.
Jens and Ashlie met: "Jens was a lifeguard and Ashlie a child caretaker at the Shoreline YMCA. After briefly meeting, they parted ways as Jens went to school in Ellensburg and Ashlie to England. After a Facebook message and meeting for a drink, they've been together ever since."
This is how the proposal went down: "Their dog Ruger needed a friend so after picking up his new brother, Max, Jens slipped a ring around Max's collar and surprised Ashlie after she got home from a long day of work."
Ashlie and Jens are excited to be married because they are "Living the American dream while traveling the world together!"
Check out their awesome and beautiful Lairmont Manor Wedding below:
Vendors:
Photo: Works by Sarah Jane Photography
Venue: Lairmont Manor
Videography: Aziz Studios
Wedding Planner: Logan MacPherson
Hair + Makeup: Sophia Hutch
Wedding Gown: David's Bridal
Men's Attire: Cole Haan
Wedding Rings: Shane Co. and Manly Bands
Bridesmaids Gowns: David's Bridal
DJ: Orion
Florals: Flora D'Amore
Catering: Market Street Catering
Invites/ Programs/ Signage: Shutterfly, signs from Etsy

If you were a guest at Jens and Ashlie's Wedding Day, feel free to comment below with what your favorite part was!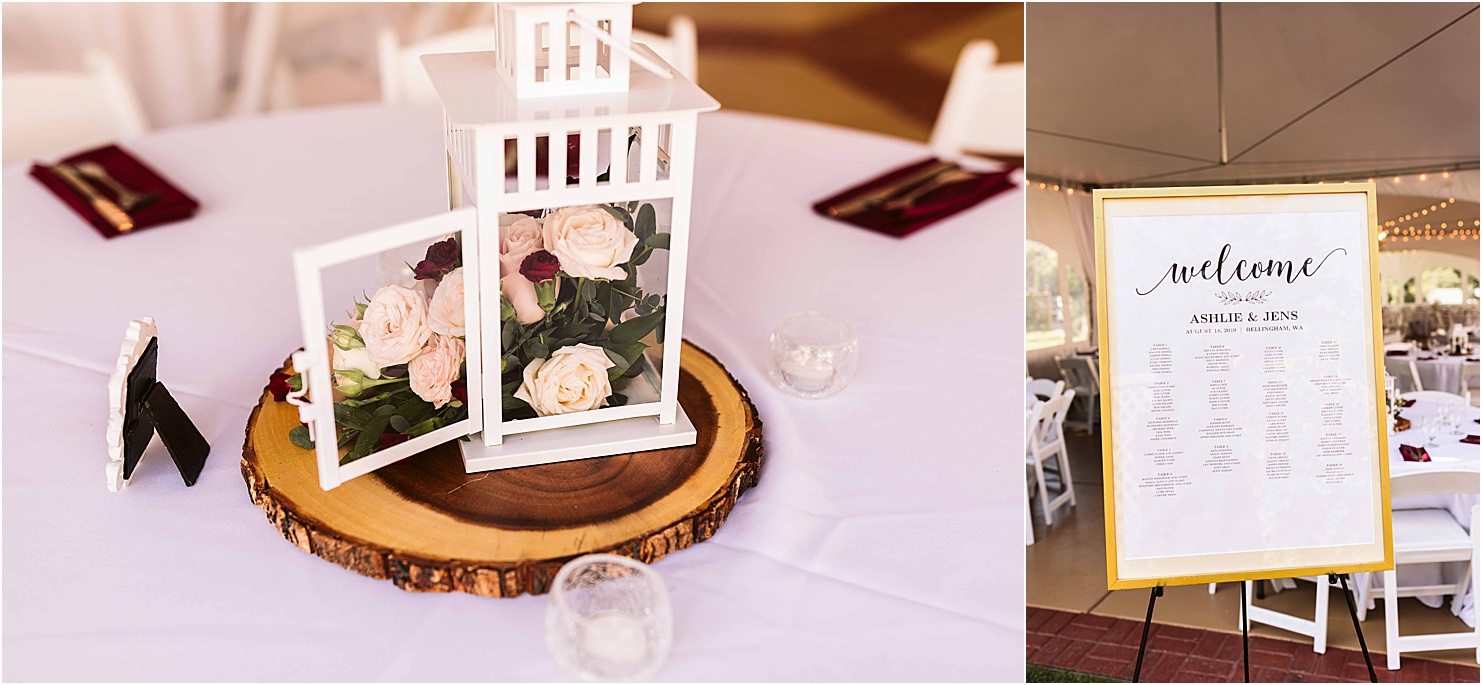 Check out more awesome galleries here: